About
In this course you will learn:
· How and why we form habits
· How to reprogram your subconscious mind to overcome bad habits
· How to replace your bad habits with good ones…permanently
Course Details:
. Habits Resources section with accompanying exercises and downloadable task sheets.
. 5 audio modules by Gail Marra.
Course Instructor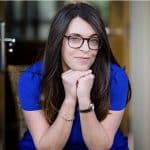 Gail Marra
https://www.gailmarrahypnotherapy.com
Gail Marra D.Hyp, MBSCH, is an accomplished Harley Street Clinical Hypnotherapist, writer, speaker and author of the best-selling book "Health Wealth & Hypnosis – The way to a beautiful life". 
Gail is a member of the British Society of Clinical Hypnosis and the Complementary and Natural Healthcare Council. A warm and personable therapist, practicing a highly effective 'solution focused' approach to therapy, Gail works with clients around the world, from all backgrounds and of all ages, helping them overcome a variety of physical, emotional and psychological issues, to unleash their full potential and live their best lives.