Download our Free App, with Free Resources and varied Membership options with a 1 Month Free Trial
Welcome to a world of possibilities with our Meaningful Paths Membership.
Your Best Friend in Your Pocket.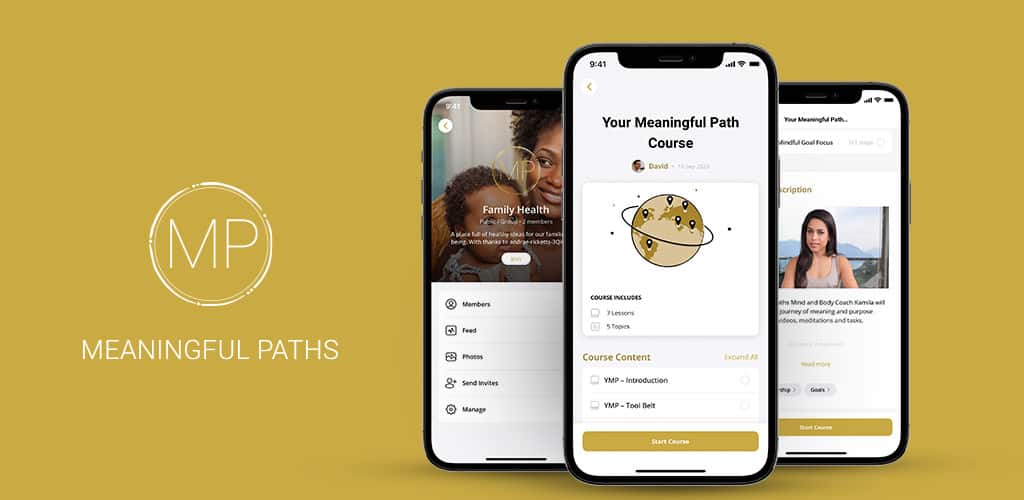 Free Download Featuring Free Resources
In App Journal for personal growth journal prompts and your self growth plan.
Two free courses; Your Meaningful Path & Positive Psychology of Money.
Digital Health Blog Magazine.
Create your own profile and meet like minded individuals.
Join Health groups ranging from family health all the way to brain health and much more.
UPGRADE TO A MEMBERSHIP
1 Month Free Trial
Personalise Your Journey
Life Coach Resource Guide: You will be designated a Resource Guide who will work with you to provide you with content within the Meaningful Paths world that will help your health and well-being. This will be done via email. At the beginning of your membership sign up, a Resource Guide will message you to work with you on a range of assessments to help you with your values, strengths, and needs. From here you may message your Resource Guide one question per week relating to content within the Meaningful Paths world.
Personal Action Plan based on your Strengths: Your Resource Guide Coach will create an action plan for you based on your initial assessments on how to use your Key Strengths in varying areas of your life.
Strengths through Altruism Program and Charity Action Guide: Once you have worked with your Resource Guide, you then have the option to work with our Charity Action Guide who will talk to you about a range of meaningful volunteering opportunities that relate directly to your values, strengths and skill sets. A video call can be arranged with your Charity Action Guide to discuss varying options. There is no commitment, costings or obligations; you will simply discuss ways in which you can use your best self to help rewarding global projects at times that suit you with your skill sets and strengths. This can be a one off volunteering option all the way to becoming a project lead and much more. How have your experiences serving others contributed to your personal growth? Find out with your Charity Action Guide.
Access to fun Tool Belts created by expert practitioners
Psychology Tool Belts: Exercises designed for your specific membership type. For example, emotional intelligence, brain and stress and much more.
Webinars: Access to live and catch-up recordings of our fireside chats with world leading experts in the field of health & well-being..
Special Benefits: Special offer for our Meaningful Paths Masterclasses – Buy one and choose a second for free.
Choose your specific membership type

–
Tool Belts created for your lifestyle
For the Individual: All of the above benefits and Psychology Tool Belts for personal development.
For the Parent: All of the above benefits and Psychology Tool Belts for Parenting.
For the Health Care Professional: COMING SOON.
For the Teacher: COMING SOON.
Swap between memberships if your situation changes – for example move from an individual to a parent when the happy day arrives.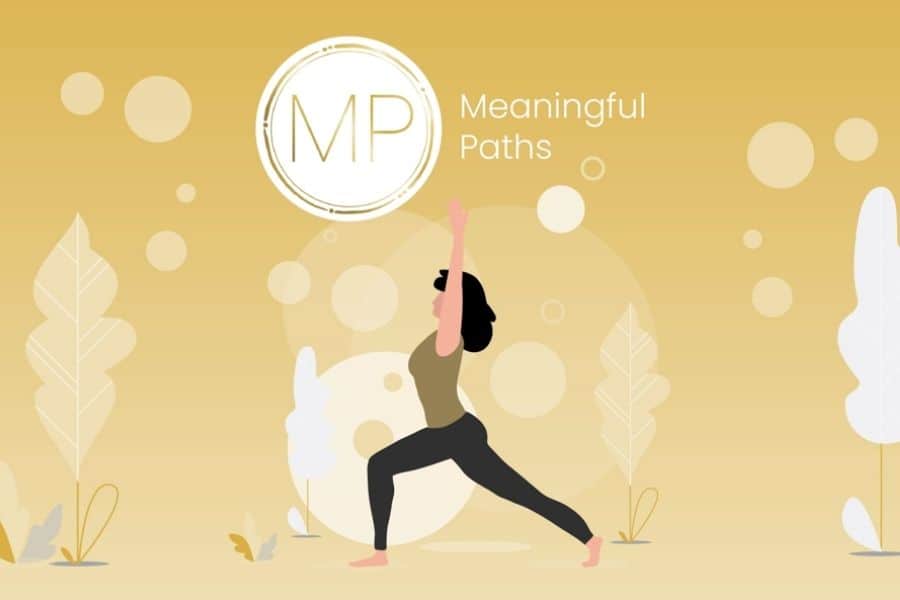 Membership Cost
£7.99 per month
per each specific membership
Cancel Anytime


FAQs
(Q) Can I cancel anytime? (A) Yes absolutely, you can cancel anytime through your in app purchases on your mobile phone for Apple or Google.
(Q) What questions can I ask my Meaningful Paths Guide and Coach? (A) Each guide is a qualified Life Coach and you can ask them questions relating to psychology tool belts, masterclass content, group content and overall content within the membership.
(Q) What Tool Belts will I have access to? (A) You will have access to Tool Belts which relate to your particular membership.
(Q) Can I swap my membership type? (A) Yes, you can swap over your membership type within the app without cancelling anytime. For example if you want to move from the Path of an Individual membership you could swap to the Path of a Parent membership.
Reviews
Masterclasses
Within our App you can also purchase our vast range of Masterclasses; fun and engaging courses created by experts from across the world
For Meaningful Paths Members – Buy one Masterclass and choose a second for free. Please see more here –
Masterclasses – Meaningful Paths
Self Growth Plan – Personal Growth Journal Prompts
Within the Meaningful Paths App there is support with our in App Journal for personal growth journal prompts and your self growth plan. You can write notes for your self growth plan and save your notes at any time. Your can revisit your old notes and see your progress. How to journal for self growth? Find our more and download the free Meaningful Paths App today.
Join our newsletter