Do you feel lost? Struggling to find the purpose in your life, or you've lost your passion? With our purpose path finder, we'll help you find your purpose and help you to get back on track. Watch the video below and scroll down for more information.
WHAT IS MEANINGFUL TO YOU?
Whether a deep dive into your values and subjective meanings uncovers a desire for a life style change, voluntary work, career change, charity setup, a business setup or even teaching a passion, we will hold your hand every step of the way throughout your journey and we will help you create a positive change with you.
HOW CAN WE HELP YOU FIND YOUR PURPOSE?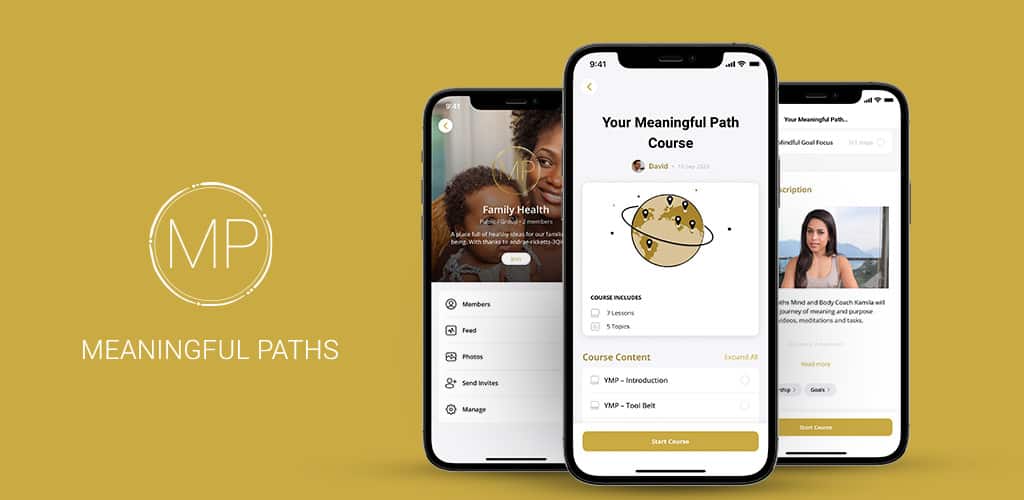 Re-discover your purpose in life
Are you ready to get started and to find your purpose in life?
Join our free App to meet individuals with a positive mindset, explore our fun psychology resources and explore our membership options within our Meaningful Paths App –Meaningful Paths Memberships – Meaningful Paths
If you have any questions our expert team are waiting to help you to find your purpose path. Get in contact with us by emailing –hello@meaningfulpaths.com