Membership Levels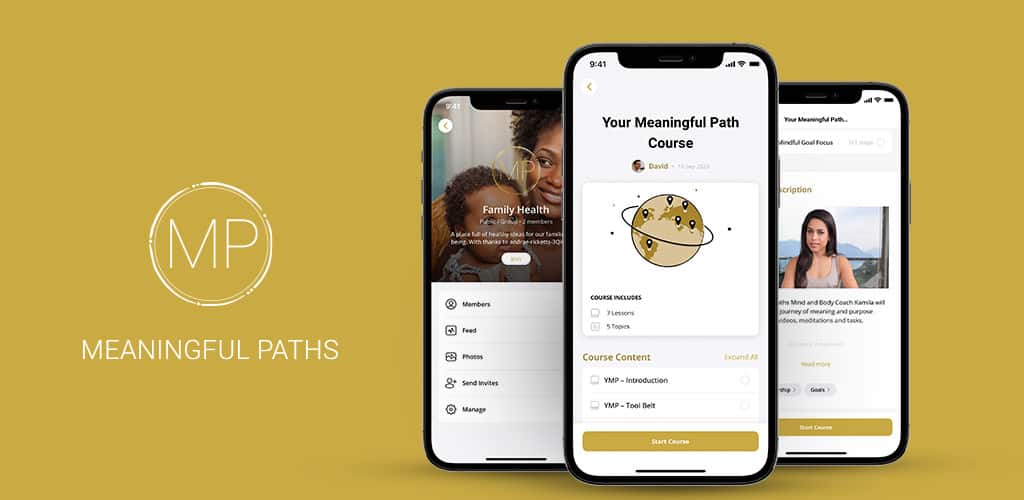 Meaningful Paths Membership Options
Option 1:
We recommend that you go to the SHOP page within the Meaningful Paths App and purchase your one month free trial within in App purchases using Apple or Google Play.
One month free trial then £7.99 per month after this trial.
Cancel anytime with in App purchases on your device – no questions asked.
Switch between memberships with in App purchases without having to cancel one membership and then signing up tp another. You can simply switch membership options within our SHOP Page.
With our in App memberships, you have full control over your membership without needing to contact the Meaningful Paths team.
One Month Free Trial then £7.99 Per Month
Path of an Individual Membership – Personal Growth
Path of a Parent Membership – Parent & Family Wellness
CLICK SHOP in the Meaningful Paths App Tab Bar
Option 2:
You can sign up to a membership below using PayPal and still access membership content within the Meaningful Paths App. At present with PayPal, if you ever wished to cancel your membership you would need to send an email to – hello@meaningfulpaths.com – and the Meaningful Paths team will cancel your membership, no questions asked. However we highly recommend that you sign up to our trial membership via in App purchases with Apple or Google Play using the SHOP button with the Meaningful Paths App. In doing so you can cancel or change your membership subscription to another (for example switch from Path of an Individual Membership to Path of a Parent Membership), and you have full control of your membership without having to email the Meaningful Paths team.
We offer the option of signing up to a membership here with PayPal as a secondary option for those who want an alternative.
For any questions please do not hesitate to message us – hello@meaningfulpaths.com
| Level | Price | |
| --- | --- | --- |
| Personal Growth Membership | £0.00 now and then £9.99 per Month. | Select |