Meet Your Instructor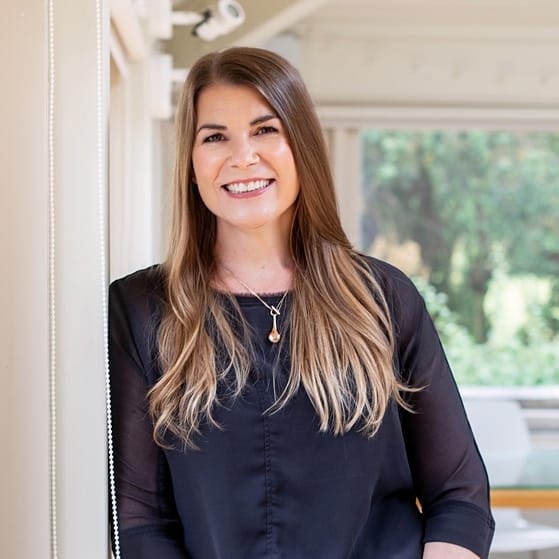 Online Pilates Videos, Your workout, your way! (bodysculptpilates.co.uk)
I am passionate about Pilates and know from my own experience – and from those I have taught – what an incredibly positive effect it can have on both the mind and body.
Pilates is for everyone regardless of age, gender, size, ability or fitness level. It's low impact and kind to your joints whilst giving you a refreshing mind-body workout, that will develop a strong core and toned flexible body, whilst decreasing stiffness, stress and back pain.
Certified Level 3 Pilates instructor
Certified Pilates Union Reformer instructor
Pilates for Common Orthopaedic Conditions
Level 3 Award in Designing Pre and Post Natal Exercise Programmes
Pilates with Small Equipment
Advanced Diploma in Nutrition and Weight Management
Post and Prenatal Nutrition
Nutrition for Sports and Exercise
Childhood Nutrition and Obesity Prevention
Course Structure
Mindful Thinking Resource Pack:
Mindfulness based thinking exercises written by Meaningful Paths Founder David Chorlton. David is a Mindfulness Teacher, Emotional Intelligence Teacher and Positive Psychology Practitioner. These exercises will help you to prevent ruminating, practice self-compassion, increase self-esteem and more.
Video 1 – Your Postnatal Body:
In this video Claire will talk you through what will be going on with your body before your 6 week doctor sign off. At this stage your baby will be around 4-5 weeks old. Everyone's pregnancy and birthing is unique to you. Everyone recovers at different rates, and for many women it can be a very unique and emotive experience with what their body is going through at the stage in time. Claire will guide you through this chapter. Re-discover your body again and start to fall in love with your body.
Video 2 – 6 Week Doctor Sign Off:
Before you partake in this video your doctor must see you for your 6 week sign off.
In this session Claire will gently explore some early Postnatal Pilates exercises to start you on your new journey of re-discovering and strengthening your body.
Video 3 – Week 7 Postnatal Pilates:
In this session we will add an extra layer on top of last weeks session and gently increase our strength.
Video 4 – Week 8 Postnatal Pilates:
Welcome to the last video in our series. By this stage you should be feeling stronger, notice your pelvic floor and stomach muscles are increasing in strength and energy. Claire will gently work with you to further strengthen your body.
Course Disclaimer
6 week sign off:
Participants will need to have their 6 week doctor check up and be cleared to exercise before they participate in the 2nd video.
It is the responsibility of the participant to ensure:
There is sufficient space to perform the exercises safely and move freely without obstacles or obstructions, free from furniture, equipment and other hazards – a minimum of two square metres per person
Any equipment is safe and in a suitable condition for the activity being performed. Work to be done on a non-slip Yoga or Pilates mat. Hand weights to be a suitable size and weight. Resistance bands are regularly checked for damage or splits and if found are disposed of and a new band purchased. Exercise balls are not over inflated, and the plug is secure in the valve.
The surrounding floor space is entirely clear to remove any hazards that may increase the risk of slips, trips or falls
There are no distractions throughout the duration of the session
There is sufficient heating, lighting, ventilation and hydration.
If any discomfort or pain is experienced during the sessions, stop immediately and if necessary, consult a doctor
In addition, the following disclaimer applies in respect of Body Sculpt Pilates and Meaningful Paths Ltd pre-recorded sessions:
Disclaimer
As with all fitness and exercise programmes, when using this series of exercise videos you need to use your common sense. To reduce and avoid injury, you will want to check with your doctor before beginning any fitness programme. By performing any fitness exercises without supervision, you are performing them at your own risk. Body Sculpt Pilates and Meaningful Paths Ltd will not be responsible or liable for any injury or harm you sustain as a result of this fitness programme, DVD, online fitness video or information shared on our website. This includes emails, videos and text.