What is Hypnotherapy?
Welcome to Meaningful Paths webinar series Healthy Journeys. Our host Indre talks with Harley Street Hypnotherapist Gail Marra on the health benefits of Hypnotherapy, changing habits, mental health and more. Please enjoy our interview.
Gail very kindly created a free breath work audio to help you become present minded and to help you create a state of calm.
If you would like to learn more about Gail and read about her work then please read Gails bio below.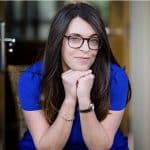 Gail Marra D.Hyp, MBSCH, is an accomplished Harley Street Clinical Hypnotherapist, writer, speaker and author of the best-selling book "Health Wealth & Hypnosis – The way to a beautiful life". 
Gail is a member of the British Society of Clinical Hypnosis and the Complementary and Natural Healthcare Council. A warm and personable therapist, practicing a highly effective 'solution focused' approach to therapy, Gail works with clients around the world, from all backgrounds and of all ages, helping them overcome a variety of physical, emotional and psychological issues, to unleash their full potential and live their best lives.