Meet Your Practitioner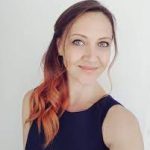 Cathy Williams
www.cathywilliams.co.uk
Cathy is a qualified Naturopath and Nutritionist with a burning passion for Brain Health. 
Her mission is to empower you to nourish and protect your brain from Dementia, Alzheimer's, Depression and Anxiety through the way you eat, move and live; and to help you build healthier habits into your life in a realistic and sustainable way.
With a special interest in functional, personalised care – because you're unique and we know that a one-size-fits-all approach simply doesn't cut it! – she truly believes that brain health should be a priority for all ages, from preconception to centenarians. Cathy works 1:1 with clients from all over the world as well as helping people through online courses and The Brain Health Hub community.
Course Content
Brain Productivity Resources
Single Page Food Diary
Three Nutrition Worksheets
Module 1 – What Does The Brain Need To Be Productive
In this video Cathy will share with you the foundational needs for a healthy and productive brain.
Module 2 – Fuelling Your Hungry Brain
In this video Cathy will explore the key nutritional elements for brain health and productivity.
Module 3 – Supporting Good Brain Connections
In this video Cathy will explore more on the biology of the brain and how to support good connections.
Module 4 – Reducing Damage And Enhancing Repair
In this video Cathy will share the elements that damage the brain, how to reduce this damage and how to repair.
Module 5 – Putting It All Together
In our final video, Cathy will bring all of her teachings together and help you create an action plan.
For any questions or technical issues, please email us – hello@meaningfulpaths.com