We are learning all the time about the importance of positive social bonds for our health, life expectancy and resilience from studies such as Robert Waldinger, Blue Zones, and Michael Ungar. Our Meaningful Paths Courses can help you create stronger social connections, understand your emotions better and be a happier version of yourself which in turn will help you be more magnetic and empathetic towards others.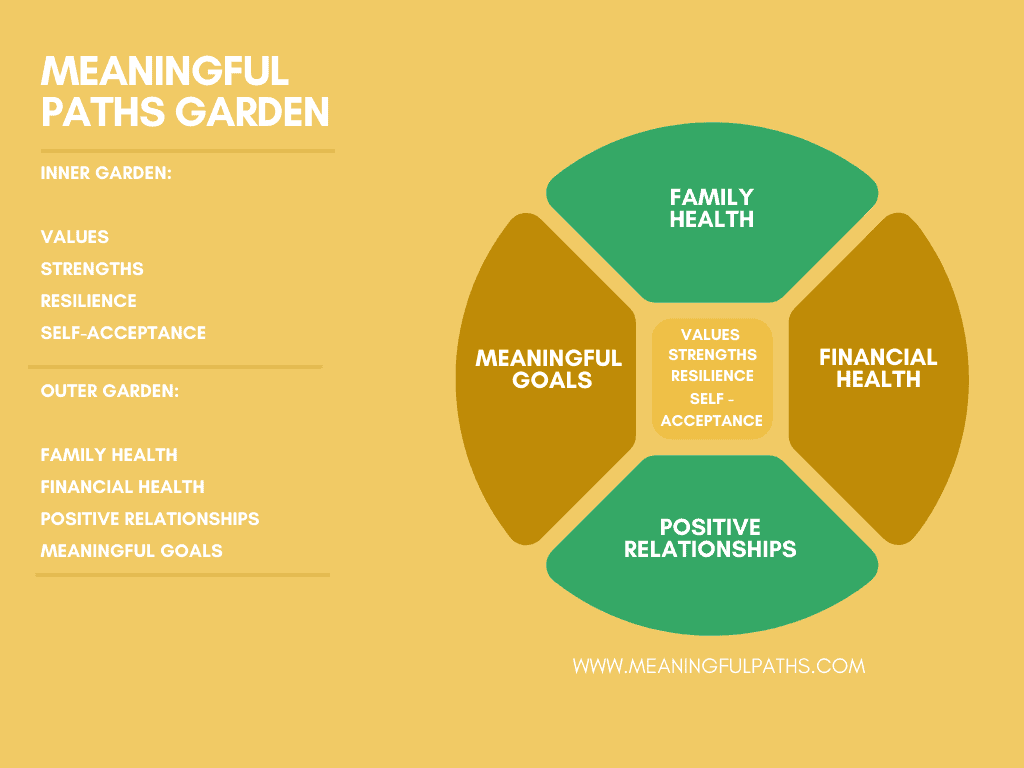 Positive Relationship Courses
The Build Your World Tool Belt will give you short tasks to complete that will help you connect with others more deeply no matter whether this is with a friend, family member, romantic partner or in any other scenario. The Tool Belt also gives you morning & bedtime routines, meditation videos and audios, workout videos, exercises on positive thinking, a state of flow and much more to help you become your best self. These exercises also help you to become a more resilient individual.
The Emotional Intelligence Course will help you understand much more deeply on why you feel the way that you do, how to regulate negative emotions in a healthier manner and how to master your understanding of your own emotions. Thus course also includes an interactive emotional intelligence tool belt which you can pin to your phone or work though on your tablet or computer to process any negative emotion your are going through.
Breaking Bad Habits is an audio course created by Clinical Hypnotherapist Gail Marra. This course can help you break free from negative behavioural patterns and create new healthier behaviours.
Coaches
Reviews