Online Pilates and Postnatal Pilates Online
Pilates for Beginners
Welcome to our Pilates for beginners video by Pilates Instructor Claire Young. With any form of exercise, please consult your local doctor to ensure that you feel ready for a new exercise journey.
Claire Youn

g

– Pilates Online and Postnatal Pilates Online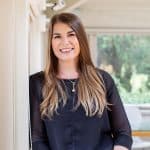 I am passionate about Pilates and know from my own experience – and from those I have taught – what an incredibly positive effect it can have on both the mind and body.
Pilates is for everyone regardless of age, gender, size, ability or fitness level. It's low impact and kind to your joints whilst giving you a refreshing mind-body workout, that will develop a strong core and toned flexible body, whilst decreasing stiffness, stress and back pain. 

Certified Level 3 Pilates instructor
Certified Pilates Union Reformer instructor
Pilates for Common Orthopaedic Conditions
Level 3 Award in Designing Pre and Post Natal Exercise Programmes
Pilates with Small Equipment
Advanced Diploma in Nutrition and Weight Management
Post and Prenatal Nutrition
Nutrition for Sports and Exercise
Childhood Nutrition and Obesity Prevention
Meaningful Paths Online Pilates Courses
You might be looking for the best postnatal pilates dvd or postnatal pilates classes near me; however with the Meaningful Paths App and wellness platform you can watch dedicated pilates videos with accompanying exercises anywhere and anytime. You can access your pilates videos within your account area and have this on full screen or watch the videos with our App on your mobile phone or tablet. Whether it is postnatal reformer pilates or general pilates classes, why not keep in touch with Meaningful Paths and look our for our range of Pilates courses.
Online Pilates for Mums & Mums Wellness
Benefits of Postnatal Pilates
What are the benefits of postnatal pilates?
Strengthens pelvic floor muscles
Improves posture
Improved relationship with your body
Increased well-being and confidence
Now we know some of the benefits of postnatal pilates, what postnatal pilates exercises can we provide?
Postnatal Pilates & Mindfulness for New Mums
We believe that postnatal pilates and mindfulness for new mums goes hand in hand. As a new mum it is important to regain your physical health and also regain your confident self again.
Postnatal Pilates & Mindfulness for New Mums Course- Created by Pilates Instructor Claire Young and Meaningful Paths Founder & Mindfulness Teacher David Chorlton – Coming Soon.
Mindfulness for Mums
Mindfulness for mums can help mums to create a healthy relationship with themselves and also help mums with anxiety, stress relief and overall well-being.
Gifts for New Mums
What are the best gifts for new mums? At Meaningful paths you can purchase our postnatal pilates course or range of other family wellness courses for new mum gifts. Share the gift of pilates and mindfulness for new mums today.
Postnatal Vitamins for Mums
Coming Soon – Advice on postnatal vitamins for mums.