The Financial Health Master Class is an in depth course on managing your current finances and growing your wealth created by Wealth Coach Indre. This includes colorful task sheets, money mindset, explanation video, and Excel spreadsheets made for you to help you with your income, expenses and financial goals. The purchase of this Master Class also includes access to the Build Your World Tool Belt described below. You will learn how to build the complete foundations for financial health, resilience, emotional intelligence and deep social connections which will enable you to thrive and also handle challenging times during your life as well.
The Build Your World Membership / Build Your World Tool Belt is not directly a financial course but it does include the Excel income, expense and financial goals spreadsheets created by Wealth Coach Indre. The Build Your World Tool Belt includes an entire range of fun psychology exercises for your goals, well-being, communication skills and resilience which in turn can have a significant impact on your finances, happiness, living a meaningful life and also the tools for the creation of your dream life. This course / membership has been created by Mind & Body Coach Kamila and Meaningful Paths Founder and Positive Psychology Practitioner David Chorlton with Excel bonuses from Wealth Coach Indre.
COACHES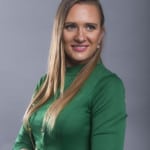 Indre is the founder of Lily Advisory and is CISI Level 6 certified in Private Client Investment Advice and Management. Indre can help you with your financial health and curate a life leading towards financial freedom.