Emotional Intelligence Coaching
Emotional Intelligence Training
Emotional Intelligence training is the way forward for tapping into your inner emotions and growing a better understanding of the communities around you. Our emotional intelligence coaching teaches you how to improve your emotional intelligence and shows you how you can apply your skills to real life situations.
With Meaningful Paths we can teach you to how to rise again, adapt overcome and learn more about emotional intelligence training.
Positive Psychology App
Learn more about our App that integrates varied health and wellness elements founded on Positive Psychology. This is also a Positive Psychology Strengths Spotting App which helps you to identify Positive Psychology Key Strengths, which can be integrated into Emotional Intelligence training.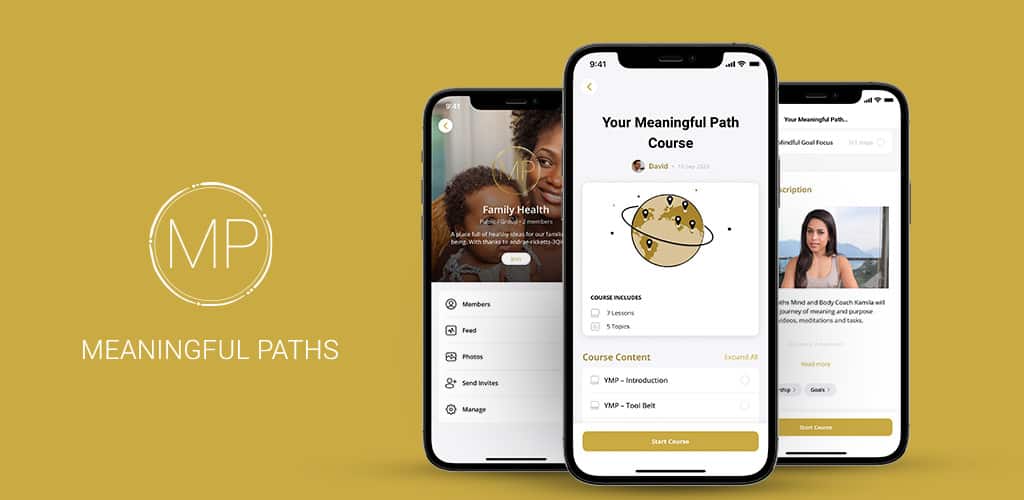 Meaningful Paths App
Emotional Intelligence Training – Resilience – Positive Psychology – and more.
How to improve your emotional intelligence
So, why should you take part in our emotional intelligence training through our App?
Are you aware of the subconscious processes that are making you feel the way you feel right at this moment in time?
Are you aware of the process of emotional regulation that occurs when an event occurs for you?
How would it feel if you could identify your emotions with great clarity?
How would it feel if you had a road map so that you could take mature and personal actions for your own well-being?
You will learn how to identify the way you feel with clarity and understand why you feel this way and what actions to take next to adapt to your desired outcomes. Rise again, adapt overcome, and learn more about your emotions.
Adapt Overcome and become your Best Self with Meaningful Paths
To learn more about our Positive Psychology App and Emotional Intelligence Training please see more – Meaningful Paths Memberships – Meaningful Paths