Course Content
30 Days To A Growth Mindset includes:
30 Days To Your Fabulous Future Self Course by Positive Psychologist Lisa Avery.
30 days of video covering 30 topics around Positive Psychology.
91 page Work Book
A message from Positive Psychologist Lisa Avery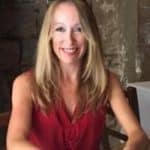 Lisa is a Positive Psychologist who holds a postgraduate certificate, diploma and master's degree in Positive Psychology and Coaching Psychology. Lisa works with schools, colleges and universities to boost mental well-being, happiness and resilience.
"Hello!
I would like to invite you on a journey…
I would like you to meet your best possible self.
To get there, we are going to use positive psychology- the science of optimal human functioning- to answer four important questions. These questions will help you find the clarity, courage, and confidence to thrive personally and professionally. These questions will help you hone in on your happiness, move towards that which feels meaningful and take the reins of your personal resilience.
We will use the research, the tools, and activities from positive psychology to ask and answer the following four questions:
1. Who am I at my best? (What are my strengths, talents and passions and why does the negativity bias of the brain work against me? )
2. Where am I going? (What is my vision and how can I break it down into tangible goals? How can positive psychology inspire my vision?)
3. How am I going to get there? (Which emotional and psychological skills do I need?)
4. What are some quick 'wins' along the way? (How can I keep going when times are tough? How can I feel instantly happier?)
We will use positive psychology to raise self- awareness of our strengths, talents, values, and passions. We will boost emotional agility and psychological flexibility, helping people understand how to master their thoughts, their emotions and their behaviour for ultimate self- mastery, peak performance, and resilience. We will explore practical ideas to enhance wellbeing, using the central framework to positive psychology- PERMA. This means unpacking the science of how to boost positive emotions, engagement, relationships, meaning and accomplishment.
This course consists of a ninety-page workbook and thirty-four videos (thirty of which are mini-PowerPoint presentations explaining the key areas of positive psychology). There are thirty topics for exploration and each day will offer you a practical challenge and a reflective journal to build upon your thoughts, your emotions, and your experiences.
This should be an enlightening, engaging and empowering journey- I would love for you to join me!"