Charity
Meaningful Paths Community
Connect to Meaningful Community projects across the world and find meaning through helping others.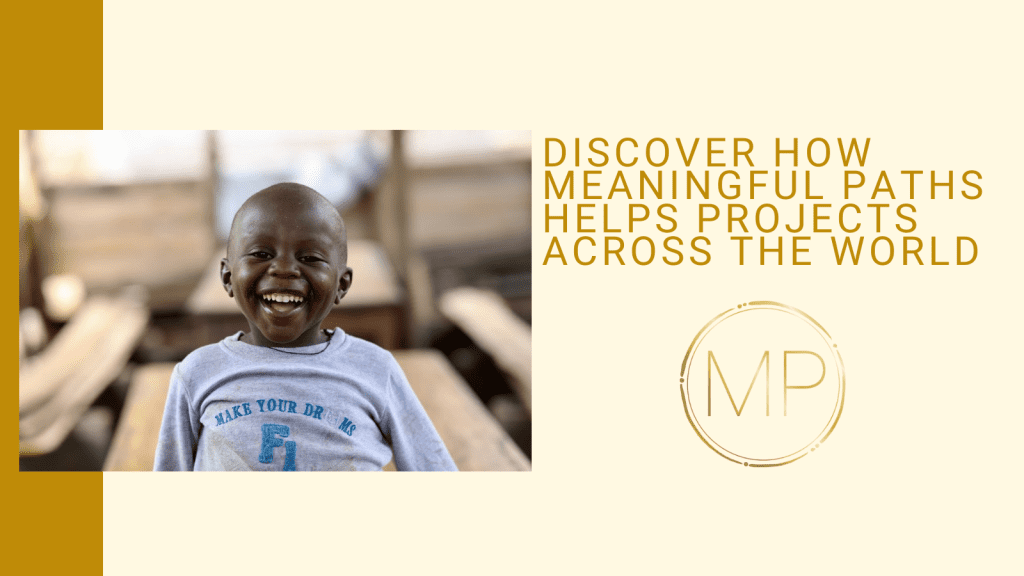 Meaningful Paths Charity Work
The 3 Steps
1. Meaningful Paths: Donates Money, Skills and Project Management.
2. Meaningful Paths: Voluntarily Creates Educational Material.
Meaningful Paths works in partnership with Fondazione Cariello Corbino, and other partners to provide educational material, donate technology such as tablets and more.
Examples of this work:
> Videos and worksheets on Trauma Therapy.
> Videos and worksheets on Compassion Teachings.
> Videos and worksheets on Sustainability, Agriculture, Health Care, Recycling and more.
Videos and worksheets are created by indigenous teachers, charity leaders and volunteers in partnership with Meaningful Paths teachers to ensure that communities have access to their needs.
Blog articles coming soon.
3. Meaningful Paths: Raises Awareness for Volunteers.
Match your skill sets and strengths to volunteering opportunities.
Within the Meaningful Paths app, we have a volunteers tab. Here we raise awareness for multiple community projects that need help for their health, safety, education and more. You will be connected with Charity partners where you can volunteer your skill sets to help others.
Examples of needs:
> Volunteer to be a Fundraising Manager.
> Volunteer to create a website, develop and manage.
> Volunteer to create/ manage social media for projects.
> Volunteer as a Network Lead to help bring connections together.
> Volunteer to Project Manage.
Examples of projects:
> Idjwi Island – Supporting the people of Idjwi Island (supportingidjwiisland.com)
> Mama Mzungu – Mama Mzungu a Soap Revolution — Mama Mzungu
> UK Photographic Therapy for disadvantaged children – videos, photos, writeup and website coming soon.
If you have any questions about our charity work, partnerships and how to get involved, please email us –
hello@meaningfulpaths.com