Build Your World – Health Check 7
Build Your World – Health Check 7
The life you want to build is in your hands.
Build a life of happiness, health, meaningful relationships and longevity.
Research is showing us that we can be healthier, happier and live longer if we follow a series of habits within our lifestyle. This goes much deeper than nutrition and expands to a wide variety of life domains. From extensive research we have complied seven questions that we believe you must ask yourself on a regular basis to ensure that you are living a healthy and happy life. Please note we have included one topic on financial health as money worries are one of the biggest causes of stress in life.
Meaningful Paths has created Health Check 7; a series of questions you can ask yourself to check in on where you are up to with your lifestyle choices. In the main if you progressively action positive tasks around these questions you will live a happy and healthy life. Life's challenges and traumas can of course result in overwhelming negative emotions and we cannot be happy all of the time. It is also not healthy to be happy all of the time and it is important to accept and work through negative emotions in a healthy manner. By following the Health Check 7 you will also organically build a life of resilience through personal health, strong social bonds, financial health and a sense of community. Such pillars will help you with challenges in your life and also help you to thrive in life as well.
Health Check 7
Have I been active today?
Have I de-stressed today?
Have I nourished my brain today?
Have I had a positive and meaningful conversation today?
Have I worked on my financial health this week?
Have I done something meaningful this week (for myself or for others)?
Have I spent time in nature this week?
Build Your World – Health Check 7 Survey
Survey Findings
This survey was created around our seven questions to help you ask yourself strong questions about your lifestyle and to help you create, maintain or grow healthy habits. We will only use your answers to help you in the best possible way for your health, well-being and Meaningful Paths experience. Your answers will not be given to any third parties. Please enjoy our free resources below and also in app resources for your continued health and happiness.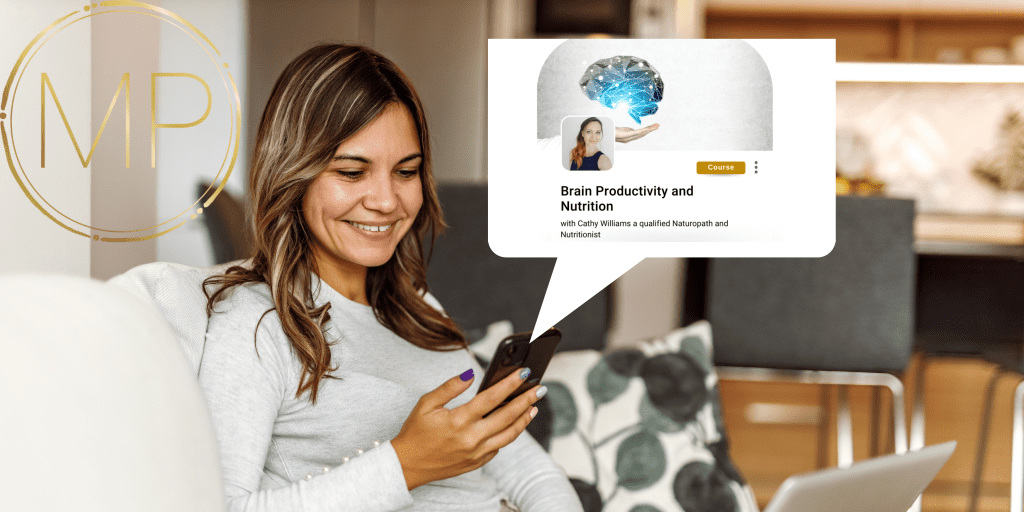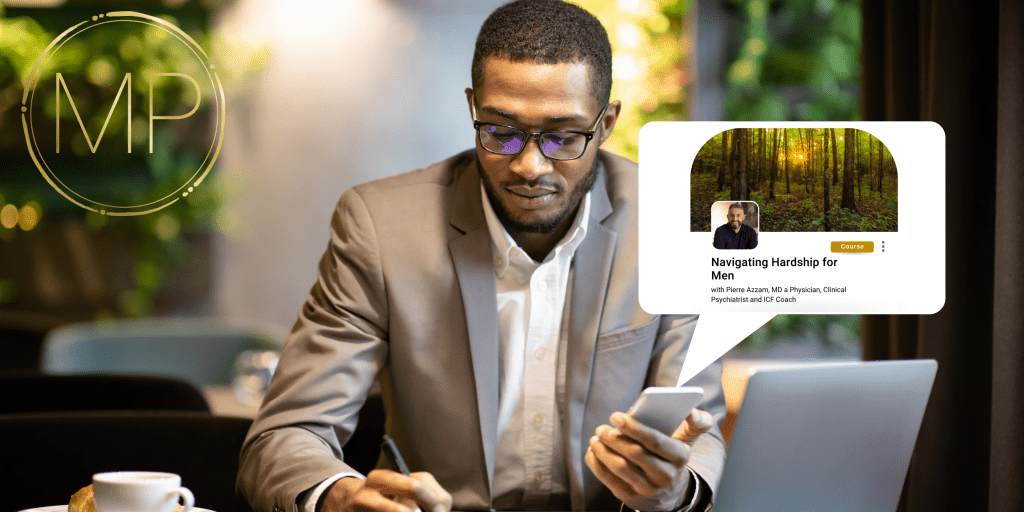 Free Resources – Destressing
Free Resources – Brain Health
Cathy Williams is a qualified Naturopath and Nutritionist with a burning passion for Brain Health.

Her mission is to empower you to nourish and protect your brain from Dementia, Alzheimer's, Depression and Anxiety through the way you eat, move and live; and to help you build healthier habits into your life in a realistic and sustainable way.
With a special interest in functional, personalised care – because you're unique and we know that a one-size-fits-all approach simply doesn't cut it! – she truly believes that brain health should be a priority for all ages, from preconception to centenarians. Cathy works 1:1 with clients from all over the world as well as helping people through online courses and The Brain Health Hub community.
Enjoy Cathy's complimentary mini guide – 5 Steps to Better Brain Health > > > >
Free Resources – Financial Health
Dr Pradnya Surana is a Positive Psychologist, Financial well-being and behavioural economics researcher. Pradnya has been a lecturer in positive psychology at the University of East London. Her thesis focused on creating a positive psychology intervention which helps to enhance more positive attitude towards money and reduce stress and anxiety occurred because of money problems. Her work has been featured in prominent publications, including The Psychologist, Psyche, PENN MAPP alumni and Indian Positive Psychology Journal. Currently, Pradnya consults around the world as a financial well-being expert. She is passionate to research about resolving money issues with holistic approach; including perspectives from Psychology, Spirituality, Cultural differences and Economics. Pradnya is striving to change the direction of the discourse about money, finance and well-being by helping individuals, organisations and institutions recognise that money is only a tool to fulfil their dreams.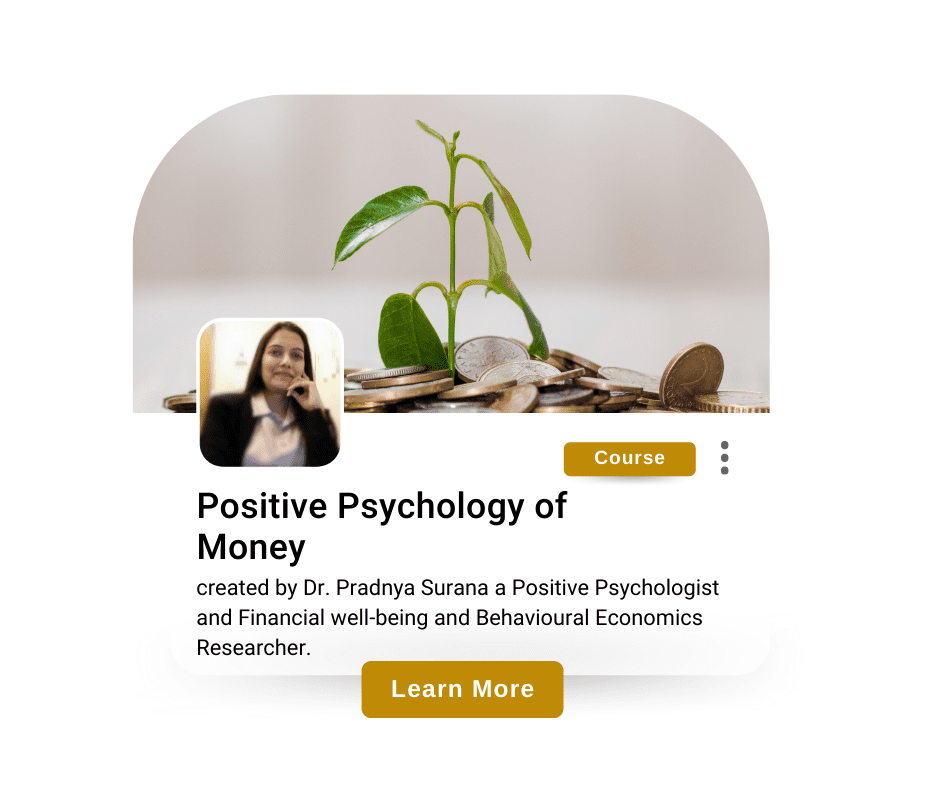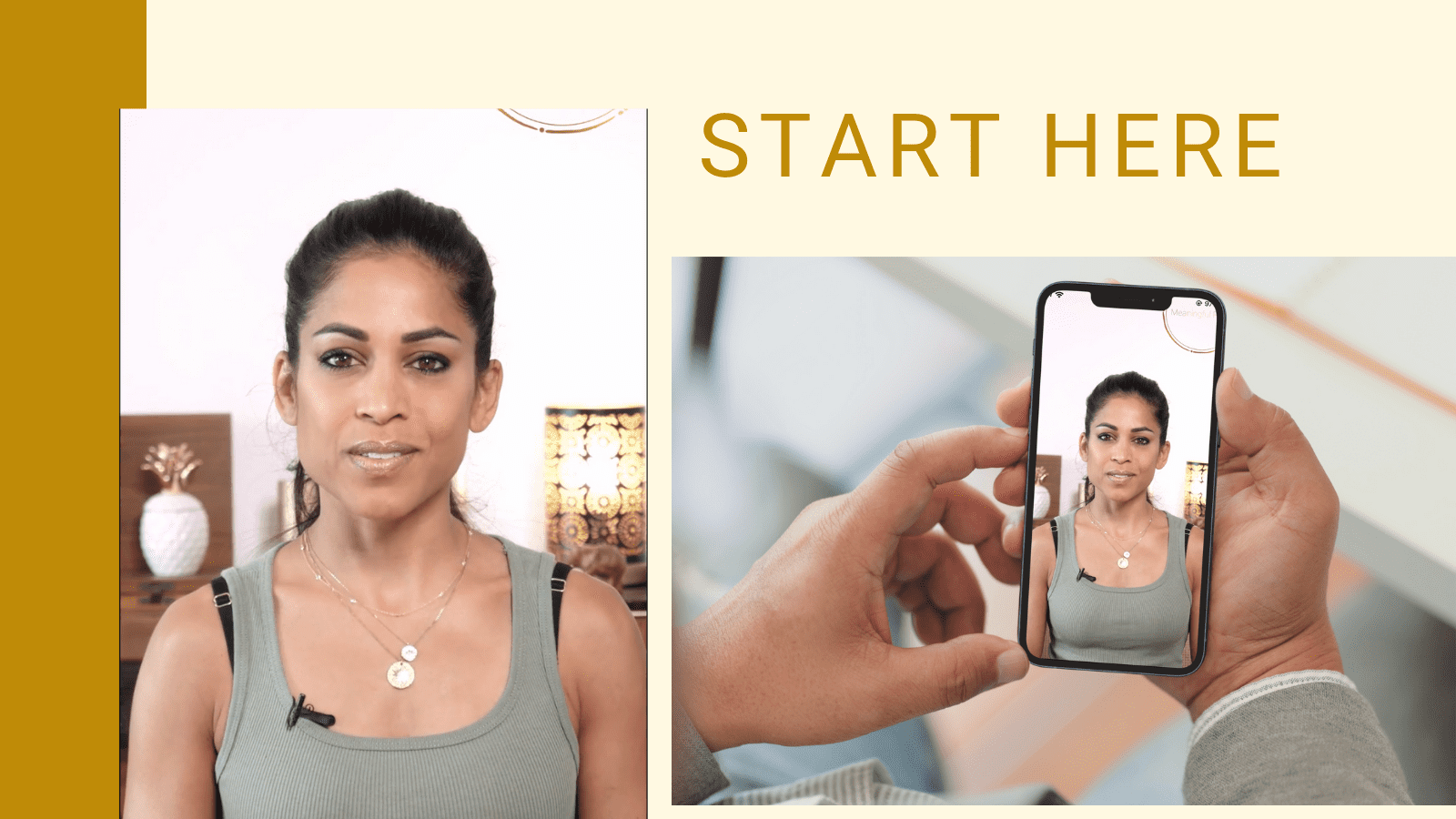 Download Our Free App, With Free Resources And Varied Membership Options.
References
Environmental Psychology
Spending time in Nature
Live Longer Beyond Nutrition – Purpose and Meaningful Relationships
Stress
Nutrition for our Brain Health
Finances and Psychology