Who Are We?
Meaningful Paths Garden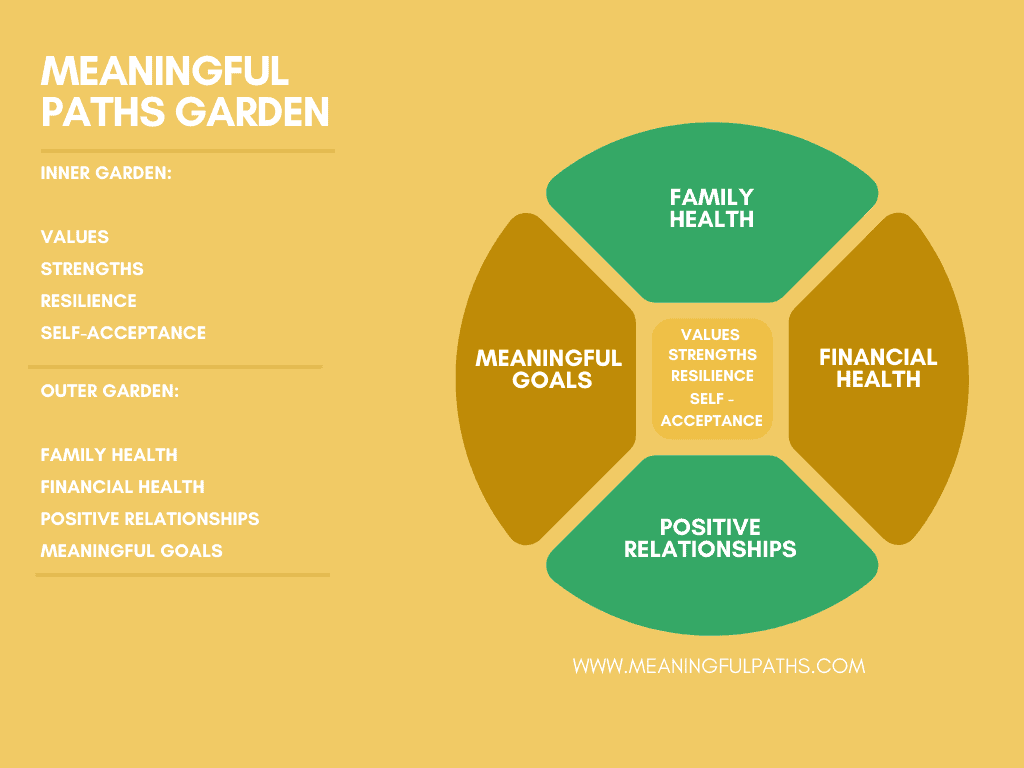 Meaningful Paths is like a garden, full of health and wellness for you and your loved ones. We create fun and engaging courses, to help you live a life full of well-being.
Explore the Meaningful Paths Garden for your health and well-being and grow your resources for the health and well-being of your families and for others.
Inner Garden: Explore your values, resilience, strengths and self-acceptance with our courses.
Outer Garden: Once you work on yourself, you can use your best self to create positive relationships, create more harmonious family relationships, and also grow your resources such as your financial health and further grow your meaningful goals.
Freedom: Explore the Meaningful Paths Garden anytime you wish and come back for personal growth whenever you need.
Help Others: Use your best self and resources to help other people and create strong community dynamics.
How to use Meaningful Paths?
Some of our Courses
Where To Start?
More About Meaningful Paths
Sign up to our Newsletter for Special Offers